R&D Software Engineer - 100%
R&D Software Engineer - 100%
Saegereistrasse 25, 8152 Glattbrugg, Switzerland
Jun 27, 2019 05:12 AM
Our growing company is looking for a talented Software Engineer to join the R&D team at our newly founded 3D printing unit.
As a successful company in a fast-growing market, we offer an exciting work environment in which you can take a lot of self-responsibility.

Cytosurge AG was founded as an ETH Zurich spin-off company in 2009. Our vision is to provide a new generation of tools to stimulate novel applications at the forefront of nanotechnology in both biosciences and micro metal 3D printing. A passionate team of experts in various disciplines strives for the best solution for their clients. 

Your challenge
Design, develop and test software components for our platform (C# & Matlab)


Improve the 3D printing routine in an embedded system (C)


Co-develop our state-of-the-art user software (C#) that controls a high-tech instrument


Write algorithms that slice CAD files and route the printing


Find and implement technical solutions in close collaboration with experts from various scientific disciplines

Deliver application-ready platform features and extensions

Your profile
Two to five years of practical experience with C#

Experience in embedded systems engineering


Good knowledge of software engineering methods and software architecture


Ideally previous experience in the development of machine/ instrument control software


WPF skills are an advantage

You thrive working in an agile environment, with an accurate way of working and a pragmatic mentality

You are committed to find and independently implement a sound solution when faced with a challenge


Very good English skills (spoken and written), German is a plus


Work eligibility in Switzerland: CH work permit/passport or passport from an EU or EFTA country

our offer
Develop an exciting new 3D printing technology for metal micrometer-sized structures with a potentially high impact in research and industrial applications


Opportunity to visibly contribute to the success of our company


High-tech environment


Challenging work in an informal, agile and fun environment


Lively interaction with highly qualified colleagues from various disciplines


Opportunity for personal growth (hard and soft skills)


Flexible working hours

Gaming and power-nap area

Great coffee! And best of all - it's free

Flexible Working Hours
We believe you know best when you are most productive. For this reason, we do not have fixed working times.
Great Work-Life Balance
We believe work-life balance is crucial to work productively over a long time. Therefore, we encourage our employees to take care of their work-life balance.
25 days vacation
Take a break when you need it most. Our employees enjoy 5 weeks of vacation and additionally, at Christmas, we close our office for one week - it's free
young & motivated Team
Great work can only be accomplished through teamwork. Smart people like to work with smart people. If this is what you are looking for - apply now.
Close to public Transport
Located in Glattbrugg, our office is just a 2 min walk away from all public transit Zurich has to offer. Tram, Bus, S-Bahn, Airport. We've got it all.
Great Coffee for Free
There is nothing better than a great cup of coffee to boost your productivity. Our "ViCafe" beans from Eglisau, Switzerland will not let you down. Promised.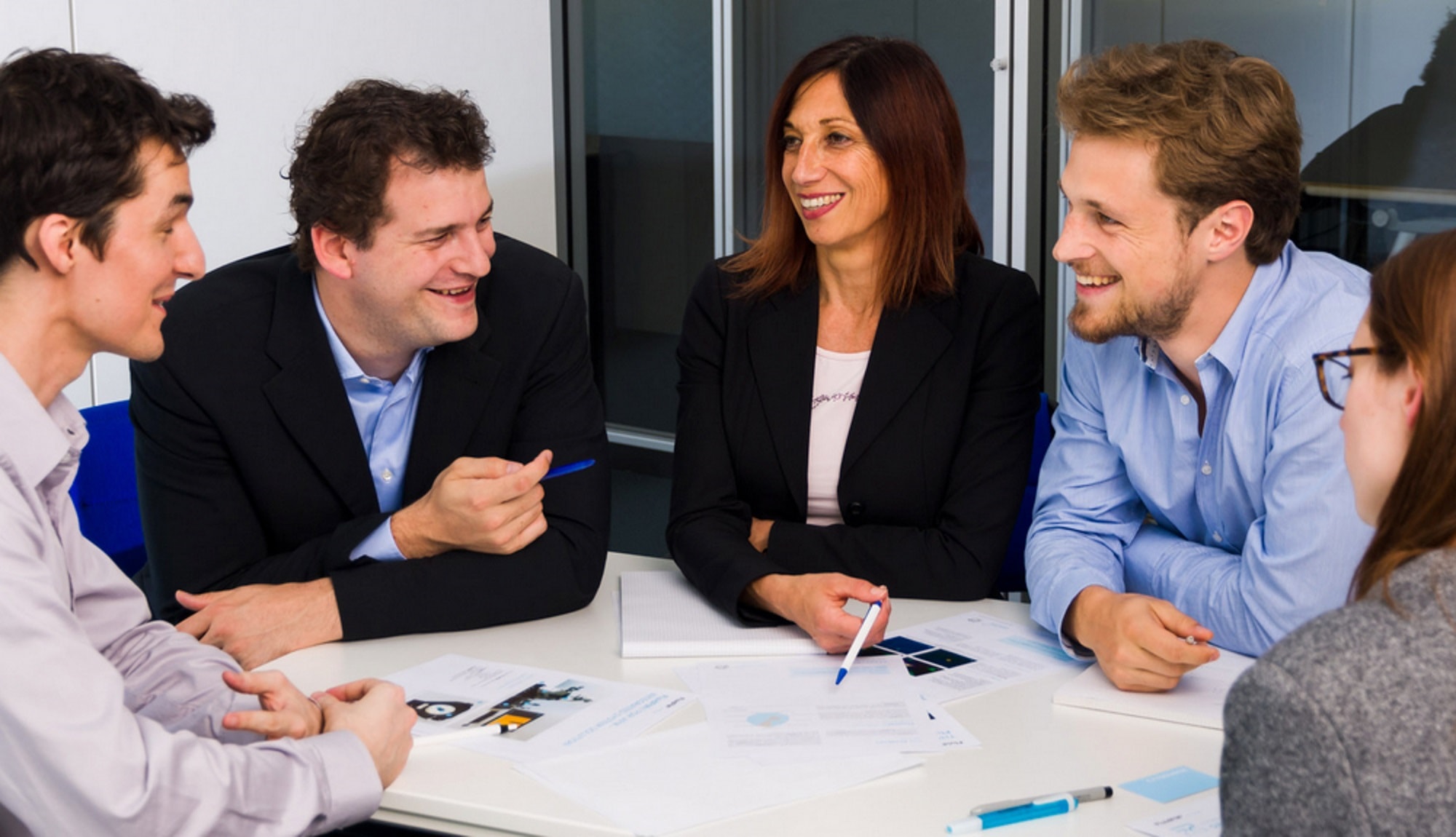 With us, you are right in the middle of things instead of being merely a spectator. We offer varied and independent activities in a small team and live an open and constructive company culture. Additionally, you can help shape the cutting-edge research together with experts from various disciplines! 
We place a clear focus on the flexible allocation of working hours and offer attractive working and contractual conditions in the context of a good work-life balance.
Are you interested in supporting our young and dedicated team? Then apply now via our online form or send an e-mail to [email protected] 
We look forward to meeting you!