Cytosurge team.
Board of directors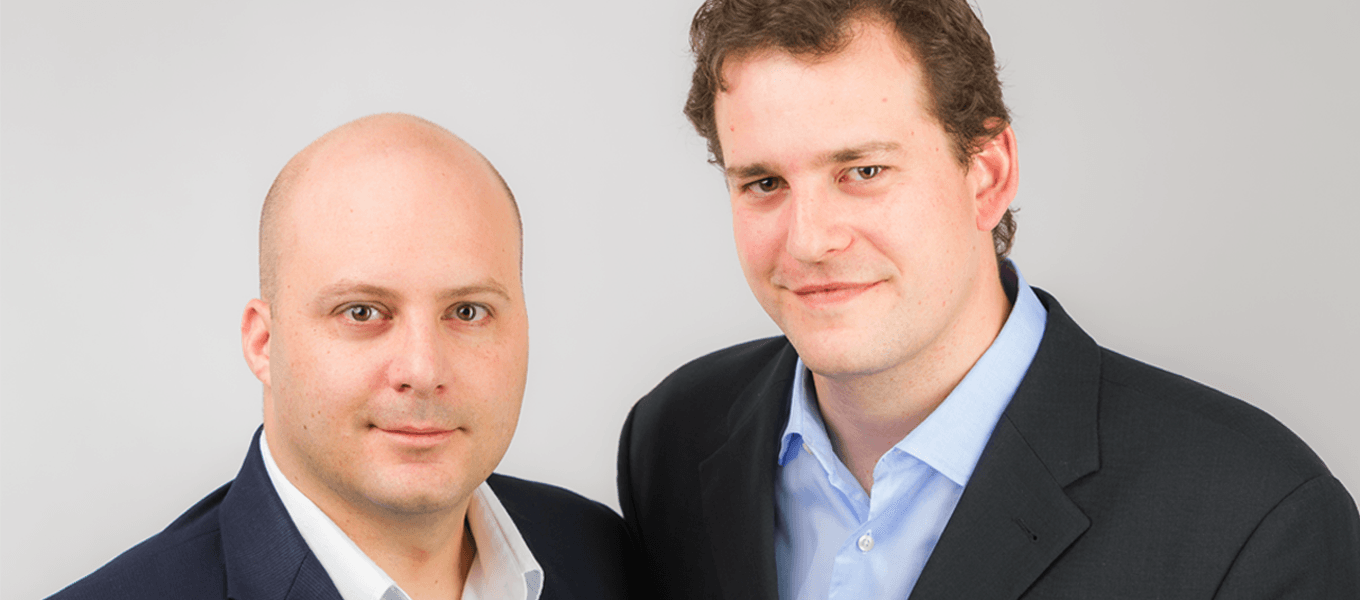 Dr. Michael Gabi & Dr. Pascal Behr
Founders of Cytosurge
Cytosurge team.
Management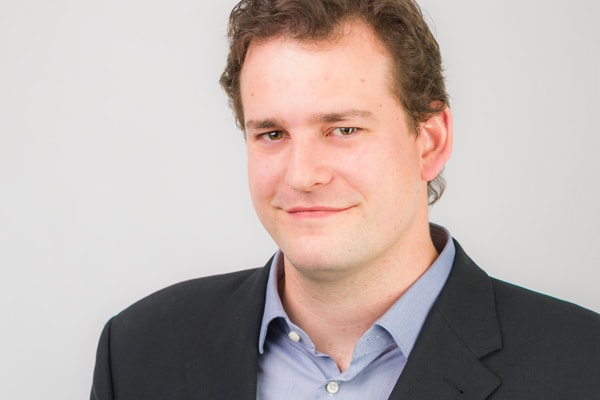 Dr. Pascal Behr
ceo
Pascal holds a doctoral degree from ETH Zurich. His passion for entrepreneurship and Startups has led him to the foundation of Cytosurge. He currently serves as CEO of the company and is responsible for all operational and strategic matters of the company.
When away from work, Pascal enjoys spending time at the Rhine river - in summer and in winter. He loves scuba diving and has a passion for the latest tech gadgets.
Dr. Michael Gabi
CTO
Michael is co-founder of Cytosurge AG and co-inventor of FluidFM Technology. He is responsible for the development of new hardware, electronics and the companies IP portfolio.
Aside from his important contributions at work he loves sunny weather and with that water sports and lonely sandy beaches. He also likes to go fishing and enjoys his catch of the day for dinner.

Cytosurge team.
research & development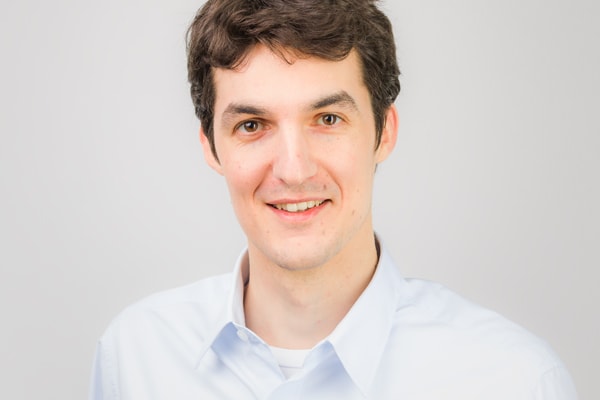 Stephan Jud
Head of Software Engineering
With every fiber of his being, Stephan works on the control software for our instrumentation products. He creates, manages and integrates every possible feature, while eliminating all the bugs that come to his attention.
When the sun is shining, Stephan enjoys playing soccer. However, he takes far more pleasure in watching soccer matches from the tribunes or from the comfort of his living room couch.
Samuel Riedmann
Software engineer
Samuel holds a master's degree in computer science acquired at ETH Zurich. With several years of experience in developing software for laboratory automation he's a valuable contribution to Cytosurge's software engineering team.
In his free time Sam enjoys hiking as a contrast to office work.
Luca christen
Software engineer
Luca is a young, motivated software engineer who supports the Cytosurge Research & Development team in further developing our control software. To broaden his IT knowledge, he also studies computer science at the Zurich University of Applied Sciences as a part-time student.
In his spare time, Luca enjoys photography and playing around with the newest gadgets.
Dr. Paul Monnier
Head of Lifescience Laboratory
Paul obtained his PhD degree in molecular biology from University Paris 6 Pierre et Marie Curie. With his strong international experience in research laboratories, he is an important asset for the development of the Life Science branch within our R&D department.
In his free time, Paul enjoys travelling, watching movies or savouring a fine meal with good wine.
Cytosurge team.
Marketing, sales & customer support
Alexander Serre
Sales & Marketing Director
With over 35 years in International Sales and Marketing in a broad variety of markets, coupled with an MBA in Marketing and International Business, Alexander brings a wealth of experience to our team in an aim to build a solid and reliable Customer and Partner focused Sales and After-Sales network across the globe over the coming years.
A great fan of Rugby, he also enjoys playing Golf and Football, as well as Skiing. He is also currently writing a book about International Business Development.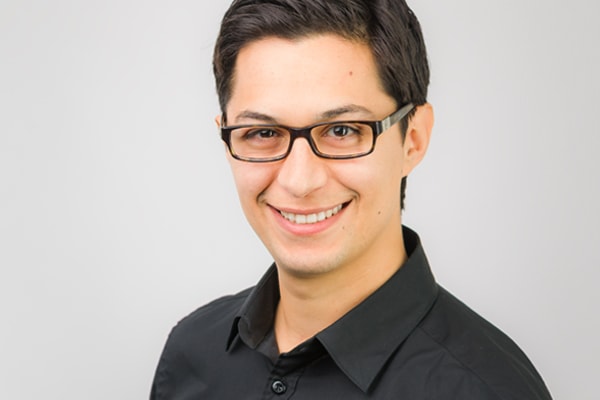 dr. Pablo Dörig
Product Manager
Pablo is a trained micro- and nanosystems engineer and won the ETH medal for his outstanding PhD thesis on FluidFM. With a good connection to our customers he brings invaluable experience into our team. As product manager he ensures that our solutions fully meet our customers' needs and expectations.
To relax, he enjoys video games as well as long talks with his family and friends while sipping a glass of wine.

dr. Dario Ossola
application scientist
Dario obtained his PhD at ETH Zurich developing one among the first FluidFM setups. After gaining experience as a team leader and project manager for a wearable computer company, he decided to come back to work with the FluidFM technology. Now he ensures that projects are efficiently executed towards customers' needs and enjoys sharing his FluidFM experience with them.

For relaxation, he likes riding his motorcycle on the Swiss mountain roads when the weather's nice.
Claudia Frey

Marketing Assistant
Claudia has a master's degree in marketing. She enjoys taking care of the planning and execution of our marketing activities. With her customer orientation and her thirst for continuous progress she is a valuable contribution to our company.
In her free time, Claudia loves ballroom and latin dancing. She also goes running from time to time and likes to have dinner with friends.
Martina schneider
communication designer
Martina is a graduate designer in visual communication, graphic and type design. Her creative experience and love for detail guide Cytosurge safely through every problem concerning design.
She likes to stay in shape by riding her bicycle to work. After work she enjoys teaching and dancing Boogie Woogie.
Cytosurge team.
Operations & Administrations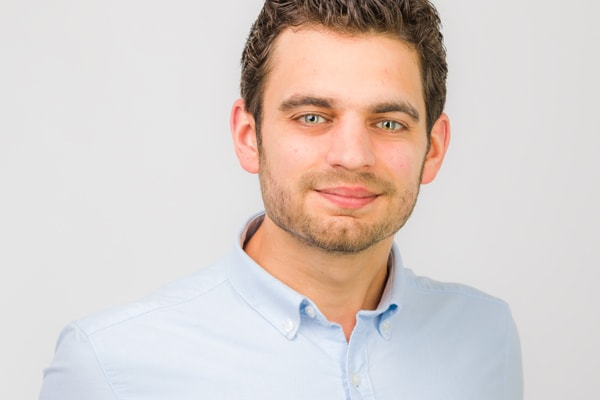 sandro schneider
Head of Operations
Sandro is a trained automation engineer. At Cytosurge he is in charge of our supply chain. He manages every step from ordering to supervising our product operations of our instrumentation products.
To keep his work life balance in check he trains martial arts and cultivates his own garden plot.
Melanie Schwabe
Customer Experience & HR Manager
Melanie is a professional and passionate coach for emotional intelligence with a background in business administration and auditing. With enthusiasm, she manages all administrative tasks concerning HR. Additionally, she always looks for possibilities to raise the employees' satisfaction and to establish an environment where everyone can develop and strengthen their talents.
In her leisure time she satisfies her addiction to personal growth and relaxes her mind while dancing salsa.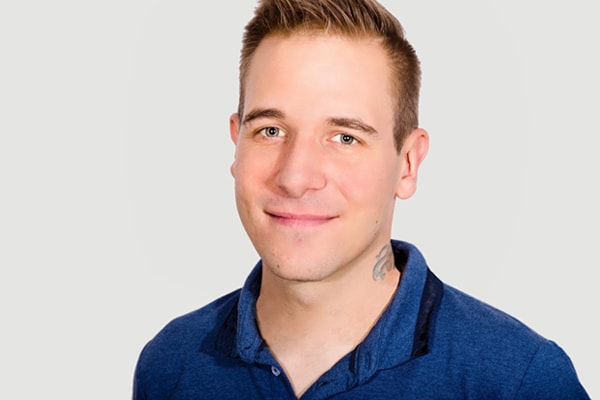 david arcari
Production & qc officer
David is a trained precision poly-technician and gained practical experience in various industrial fields throughout Switzerland. At Cytosurge he is responsible for the assembly and quality control of our FluidFM probe products.
David is dedicated to music theories and spends his free time composing and producing music in various genres.
Alex Müller
Production
Alex has completed a vocational apprenticeship as an automation engineer. He gained his work experience in the construction of test adapters and the testing of electronic assemblies. Within Cytosurge, Alex is responsible for production and quality testing.
In his spare time, Alex enjoys being creative. He likes to paint pictures and designs and creates wooden furniture.
Simone Behr
Administration
Simone has a university degree in English as well as Economics. Before joining Cytosurge she has worked in administrative positions for different Swiss companies. She supports the Cytosurge marketing team and is responsible for texts in English and German.
Simone loves to dance. She also spends a lot of her free time outdoors – taking long walks or just relaxing in the sun with a good book.
Cytosurge team.
micro 3d printing
Edgar hepp
Business development 3D Printing
Edgar is particularly interested in combining market needs with technical solutions, interacting with people and inspiring them to create new ideas. He has held various positions previously, such as product manager, team leader and business development manager in organizations with global footprint. The tremendous commercial potential and the entrepreneurial adventure of the micro 3D metal printing have fascinated him from the very beginning.
He likes sailing and kite surfing in summer time, and skiing in winter.
dr. Wabe Koelmans
Head of r&D 3d printing
Wabe's passion to understand how things work and to induce improvement makes him both a scientist and an engineer. He has held several R&D positions in organizations ranging from a high-tech startup to a world leading corporation. Now he puts his passion to good use developing our micro 3D printer technology. His multidisciplinary expertise in micro- and nanotechnology makes him an ideal match for every technological challenge that comes our way.
In his free time Wabe enjoys sports, many outdoor activities and is involved in the church.
dr. MIKLÓS MOHOS
r&D Engineer, Lab Manager
Miklós is a dedicated, analytical and innovative engineer and scientist with extensive experience performing high impact academic and industrial research. With his knowledge and expertise, he is a useful and effective cog wheel in our 3D printer development group.
In his free time there is a good chance to see him flying up in the skies with his paraglider. He likes to travel and is a passionate musician, playing blues music in several formations.