PRECISION AT YOUR FINGERTIPS.
FluidFM

ARYA OPERATOR SOFTWARE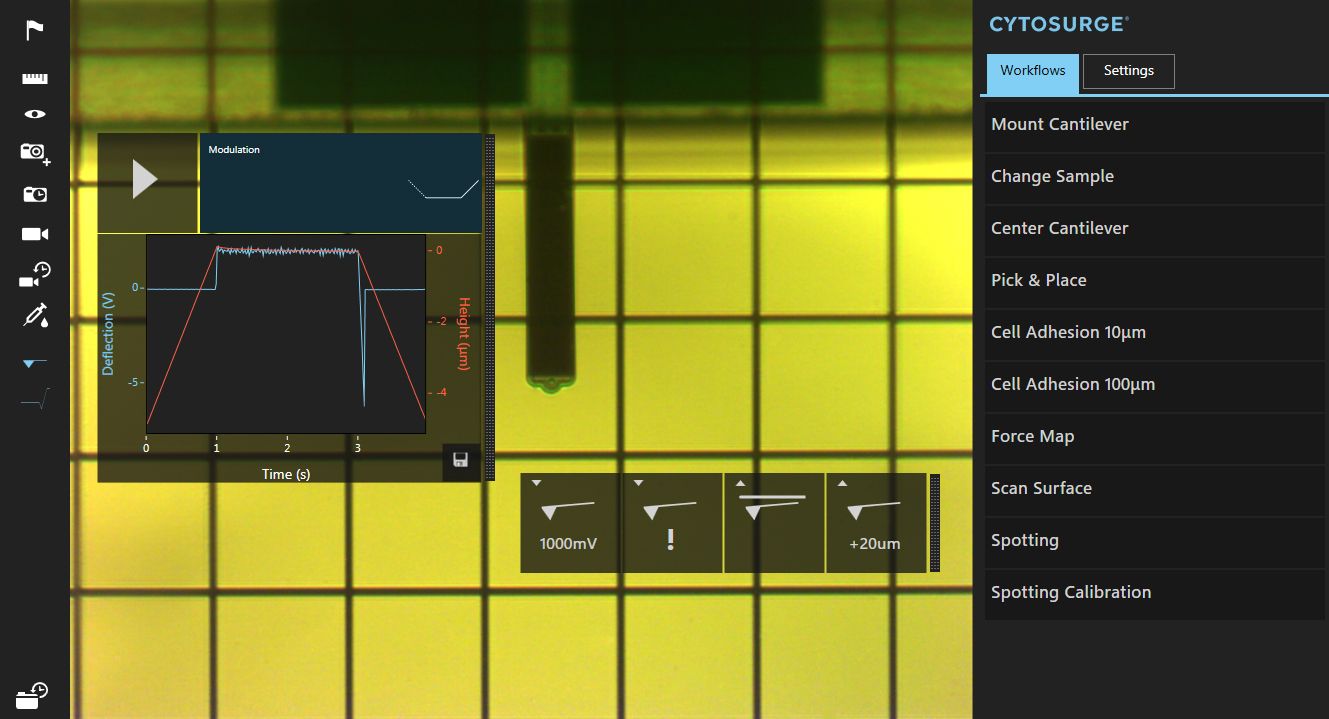 TAKE CONTROL OF YOUR FluidFM® EXPERIMENT.
Meet ARYA, the patented and award winning FluidFM® operator software.
ARYA combines simplicity and unified integration into a single interface, making it easy for beginners and experts alike to carry out FluidFM® experiments. ARYA puts intuitive control of all optical, mechanical, and positional parameters of your experiment at your fingertips.
INTUITIVE
POINT AND CLICK OPERATION

SMART
CONTEXT AWARE TOOLS
SIMPLE
WORKFLOW DRIVEN INTERFACE

PREMIUM
FluidFM® EXPERIENCE

SMART TOOLS.

Focus on collecting your results while ARYA takes care of the rest.

Designed for scientists, by scientists, FluidFM® ARYA software elevates scientific instrument control to new levels of comfort and efficiency. ARYA's simple yet highly practical tools empower your experimental routines by delivering smart, data-driven insights. Take pictures and videos, record experimental data and navigate your sample with ease.

By combining all collected information into a single interface, ARYA gives you the full picture while keeping track of the details: Your experiments and notes are recorded in a convenient lab journal, all in real-time.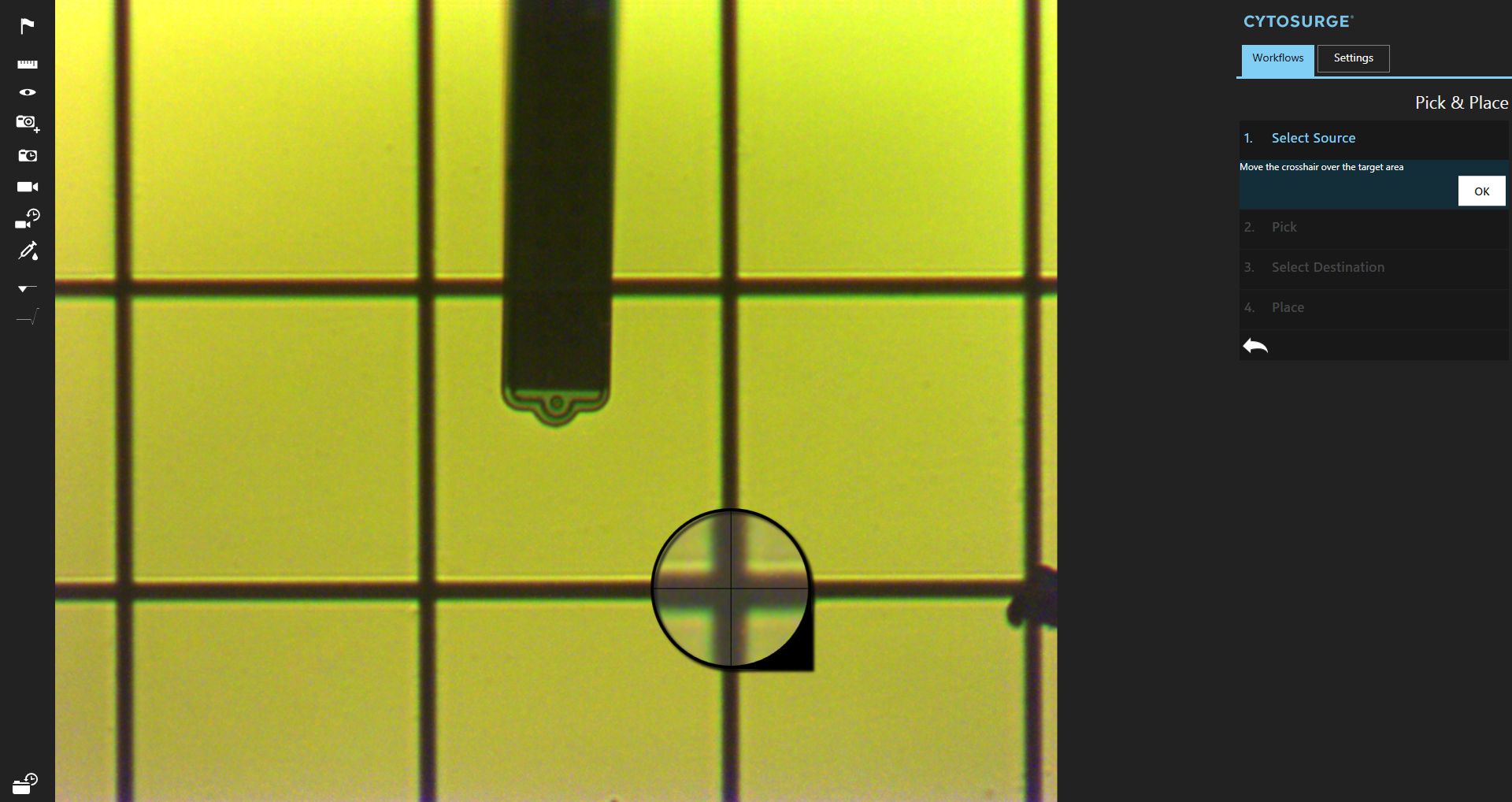 INTUITIVE WORKFLOWS.
Thanks to carefully designed workflows, ARYA guides you swiftly through all operational aspects of your FluidFM® system.

Setting up the instrument and collecting your first data has never been simpler. ARYA guides you through the FluidFM® experiment step-by-step in a dedicated workflow for each application. This can include the target selection step, where ARYA augments the point and click operation with a digital zoom. In a later step the relevant parameters are presented together with suggested best-practice values. Finally, the resulting data can be inspected, where ARYA assists you with data analysis and export options.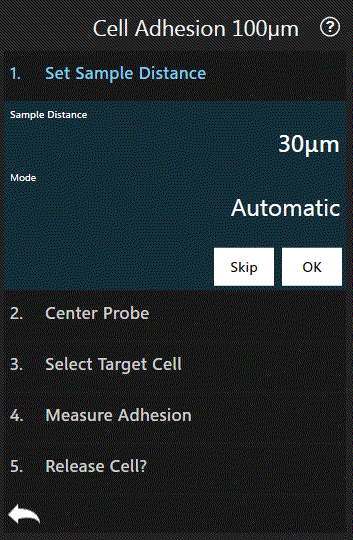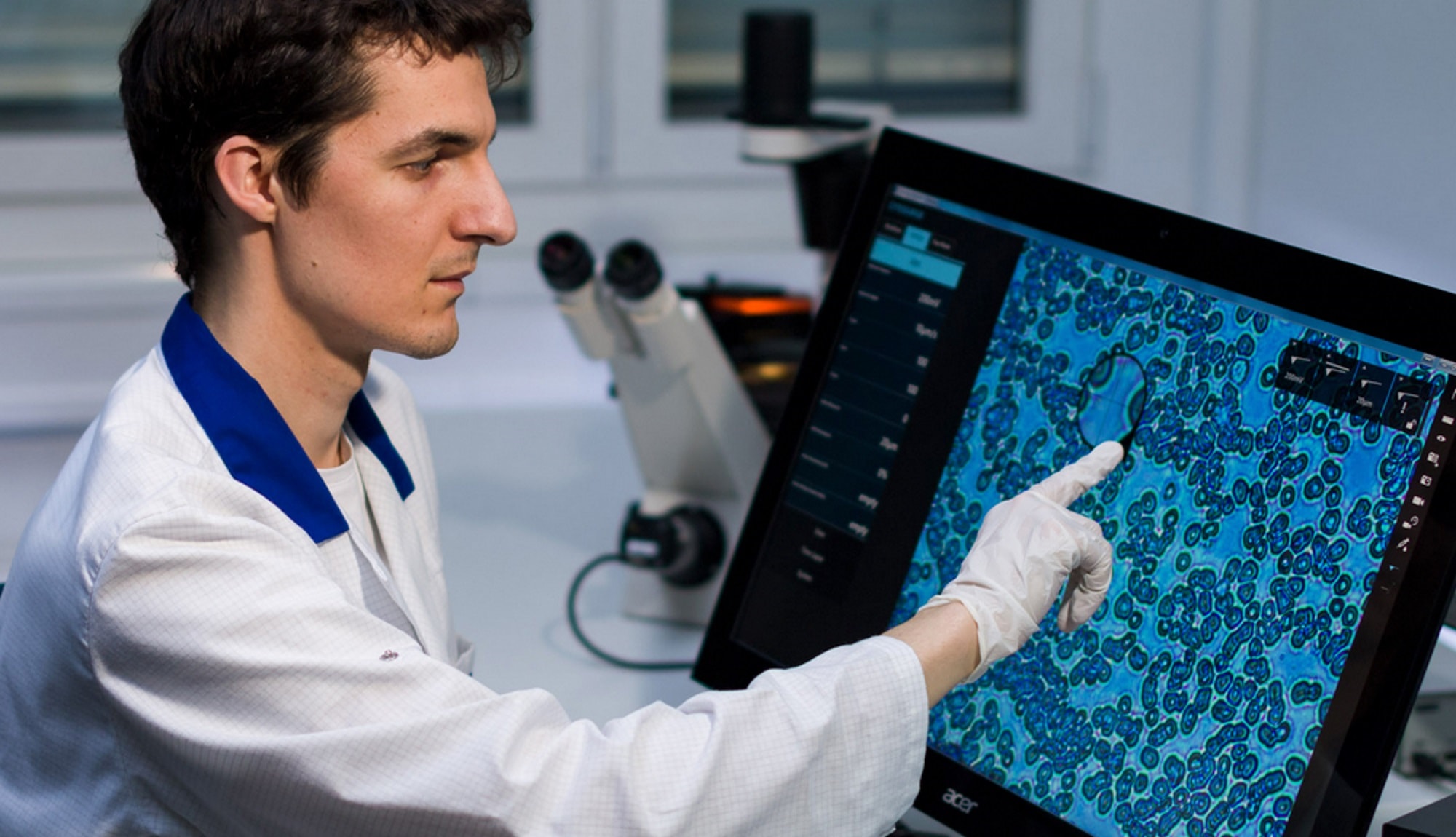 PRECISION AT YOUR FINGERTIPS.
ARYA bolsters familiar control via keyboard and mouse by combining it with intuitive and efficient multi-touch gestures.
Select a cell of interest by pointing on it. Navigate your sample by dragging your finger across the screen or change the focus of the microscope with a rotation of your hand. ARYA makes it more intuitive than ever to control your experiment.

PREMIUM FluidFM® EXPERIENCE
Profit from the accumulated FluidFM® knowledge within the ARYA interface and workflows.
Get a smooth start into the world of FluidFM® with ARYA. Software-assisted and largely automated experiments will make your protocols faster, more reliable and more repeatable. ARYA gives you the best of FluidFM®
easy.
Enjoy simple and intuitive instrument operation via our Award winning ARYA Operator software
fast.
Boost your research productivity with the FluidFM BOT. Enjoy higher experimental throughput without sacrifices.
automated.
Take advantage from an unprecedented high degree of automation for your applications with the FluidFM Bot.
---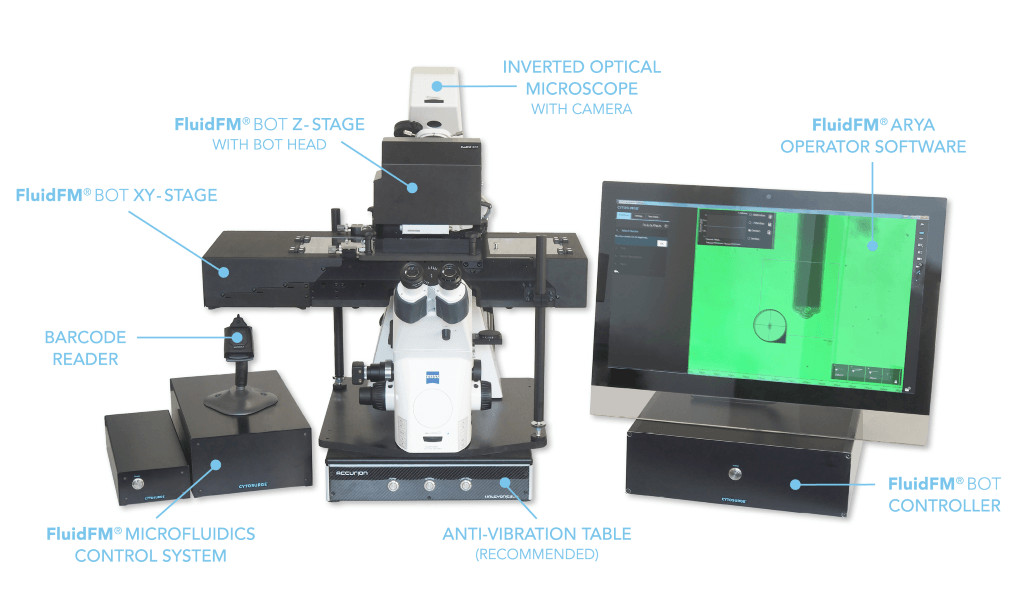 discover the fluidfm bot.
enjoy the best fluidfm experience.
Contact us to learn more about the FluidFM Bot and download the FluidFM Bot Factsheet.
fully compatible with fluidfm apps.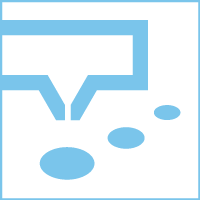 Nano
spotting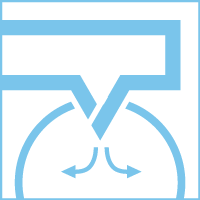 single cell
injection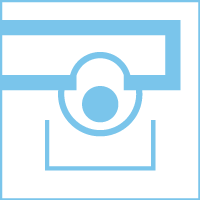 single cell
isolation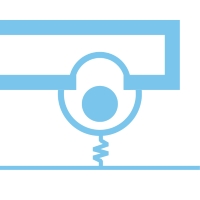 single cell
adhesion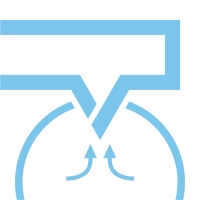 single cell
extraction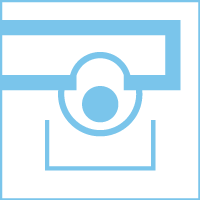 exchangeable
Collodial probe